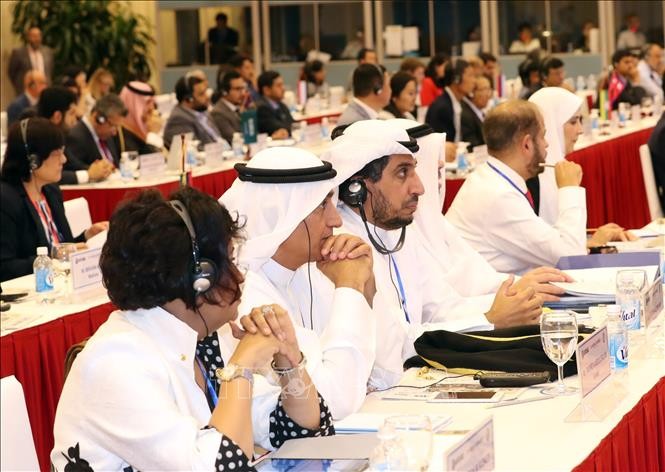 At the meeting. (Photo: baovanhoa.vn)
Last year, the Prime Minister signed a National Action Plan to implement the 2030 Agenda for Sustainable Development, which sets concrete targets for each period and assigns specific tasks to ministries and sectors to ensure the plan's success.
As a result, Vietnam's growth rate has increased; the national economy's balances are kept; the state budget deficit and national debts are under control; socio-economic development has been in line with environmental protection. Vietnam has integrated sustainable development goals into its socio-economic development strategies and plans.
Through environmental auditing activities, the State Audit Office of Vietnam has evaluated, monitored, promptly detected shortcomings, and made recommendations to improve the management of resources for environmental protection.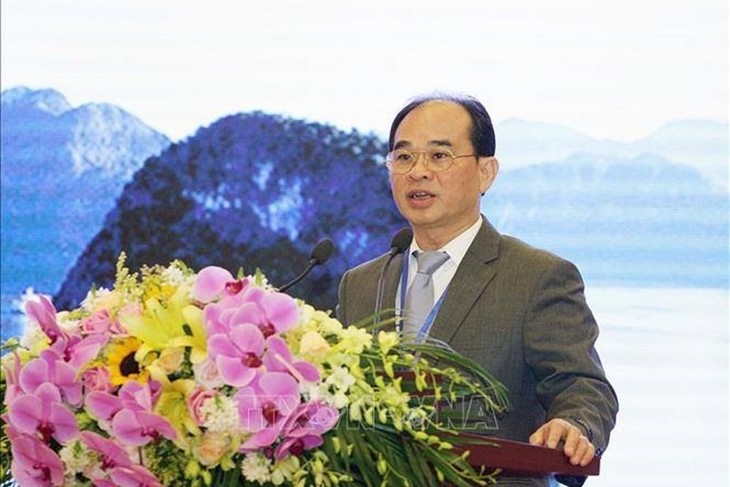 Nguyen Quang Thanh, Deputy Auditor General of the State Audit Office of Vietnam (Photo: VNA)
Nguyen Quang Thanh, Deputy Auditor General of the State Audit Office of Vietnam, said: "Since 1994 several environmental auditing projects have been implemented. They include the auditing of investment projects on water drainage construction to improve Hanoi's environment, on the water environment of the Mekong River, on the mineral exploitation, and on the environmental management and treatment in industrial parks nationwide. The audit outcomes have contributed to the amendment of policies and mechanisms concerning the environment, and raise the awareness on the execution of environmental protection regulations. At training courses, workshops, and activities relating to environmental auditing with international audit communities, the SAV has gained more experience and conducted several audits on industrial wastewater."
The SAV has developed a Strategic Audit Plan and Annual Audit Plans based on the assessment of the performance of sustainable development targets by the Government and localities, with special attention to waste water, emissions, and climate change.
The SAV has also audited the management and the use of resources, and state agencies' responsibility in environmental protection.
Mr. Thanh said that the SAV has focused on strengthening auditors' capacity and the quality of auditing activities in line with the SAV's standards and international practice.
He said: "Vietnam has strictly followed the direction to not pursue economic gains at the expense of the environment, strengthened the dissemination of guidelines and policies on environmental protection to raise public awareness of the issue. At the same time, environmental protection has been integrated into socio-economic development plans of ministries, localities, and sectors to ensure sustainable development."
Nguồn: vovworld.vn