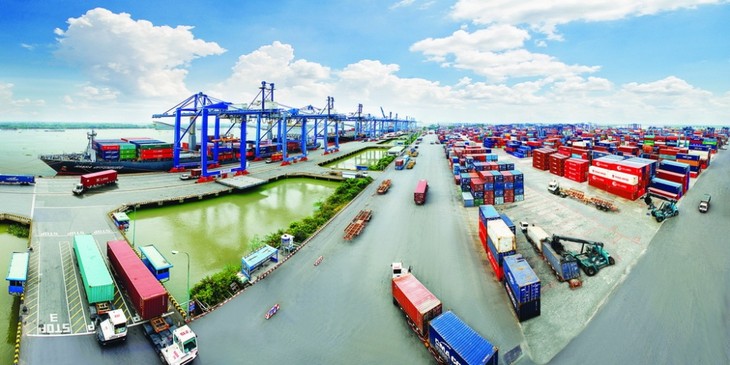 Ba Ria-Vung Tau container port (Photo: VNA)
Deciding not to trade off economic benefits for environmental pollution, Ba Ria-Vung Tau is developing a master-plan and attracting investment in the areas suitable to its potential and development advantages, ensuring the locality's sustainable development.
Under the plan, it will continue to pursue the strategy of selective investor attraction focusing on high tech, environmentally friendly, and labor intensive projects.
By 2020, it aims to attract 80 new FDI projects with a total registered capital of about 4 billion USD and 90 domestic investment projects worth 4.3 billion USD in registered capital.
Le Hoang Hai, director of the provincial Department of Planning and Investment, said with the development of a set of investment attraction criteria, Ba Ria-Vung Tau is gradually gaining access prestigious investors and foregoing unsuitable investment areas.
Last year, FDI flow in Ba Ria-Vung Tau reached 3.2 billion USD in about 70 new domestic and foreign projects, double the 2016 figure.
Mr. Hai said: "Domestic and foreign investment accounts for more than 80% of the total capital structure in the locality. The provincial authorities have identified this as the main source for the local socio-economic development and, over the past two years, have put forward various solutions to attract the continued flow of investment."
Ba Ria-Vung Tau province has aggressively improved its policies to eliminate hurdles for investors relating to investment license granting, construction permits, customs to reduce clearance time, together with the development of an administration transparent and friendly to investors.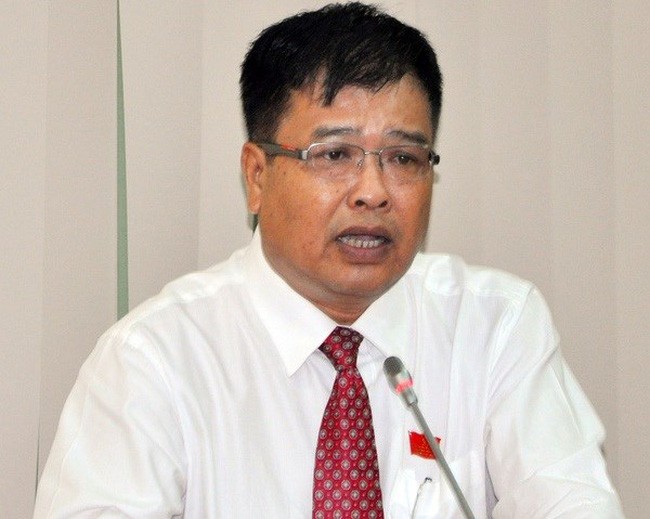 Nguyen Van Trinh, Chairman of Ba Ria-Vung Tau province People"s Committee (Photo: cafef.vn)
Nguyen Van Trinh, Chairman of the provincial People"s Committee, said the province will consistently pursue the goal of developing the economy without leaving consequences for future generations, such as harming the environment, turning it into a dumping ground for technology waste, and increasing the population and urban area scale.
"In spite of its great potential, Ba Ria-Vung Tau has developed slowly , albeit steadily. In the future, investment projects will be approved by the management boards of industrial zones instead of by the provincial People's Committee," said Mr. Trinh.
According to Nguyen Hong Linh, the provincial Party Committee Secretary, domestic revenue and the revenue from imports and exports will make up a greater portion of the province's overall economy, and the income from oil and gas will decrease.
Mr. Linh noted: "We will develop an economy independent of oil and gas. Instead, we'll focus on developing auxiliary industries, exports, and petrochemical downstream industries and allow seaport and logistics to spearhead the development of the provincial economic sector. Tourism and high-tech agriculture will also be among the province's economic pillars."
In the near future, Ba Ria - Vung Tau will prioritize the maximization of social resources in order to call on people and businesses to invest in Ba Ria - Vung Tau. More measures will be implemented to develop the economy and provide the best support for enterprises in removing difficulties moving forward.
Nguồn: vovworld.vn