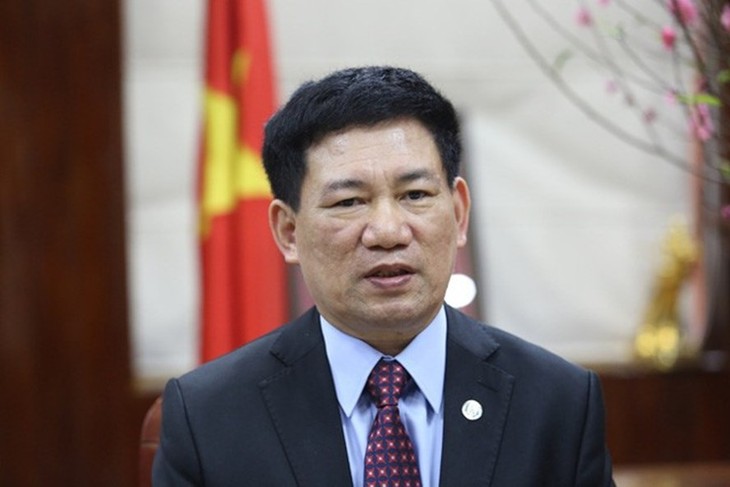 Ho Duc Phoc, Auditor General of the State Audit of Vietnam (Photo: laodong.vn)
Hosting the 14th ASOSAI Assembly is an important part of the SAV's development strategy until 2020. This is ASOSAI"s largest international event and the first time it has been held in Vietnam. Vietnam's audit sector will affirm its status and role in the region by chairing the ASOSAI until 2021 and serving as a member of the ASOSAI Governing Board for three consecutive terms until 2024.
Ho Duc Phoc, Auditor General of the State Audit of Vietnam, said the event is an opportunity for the sector to continue to improve and for Vietnamese auditors to strengthen their professional ethics. The Assembly is also a prime opportunity to introduce Vietnam and its people to international friends.
"Vietnam won the trust of the International Organization of Supreme Audit Institutions (INTOSAI) at the previous assembly in Malaysia. It is honored to host ASOSAI 14 in Hanoi. It is a source of pride and responsibility for the sector and the nation as a whole to validate international friends' confidence in Vietnam. I strongly believe that with the support of the government, this event will be successful and create an unforgettable impression of the beautiful and hospitable country of Vietnam," Mr. Phoc said.
The Assembly taking place from Wednesday to Saturday will comprise an opening ceremony, first and second plenary sessions, a symposium, and a closing ceremony.
The agenda includes commemorating the 40th anniversary of the Charter for ASOSAI, adopting an Annual Action Plan for implementing the ASOSAI Strategic Plan until 2021 and Capacity Development Plan until 2021, selecting personnel for the ASOSAI Board of Directors, organizing the 7th ASOSAI symposium, and approving the Hanoi Declaration.
The 7th symposium, themed "Environmental Auditing for Sustainable Development", coincides with the main topic of the 14th assembly. It demonstrates the organization's commitment to global efforts to achieve the UN's Sustainable Development Goals, and solve environmental challenges. The Assembly's outcomes will be the foundation for improving instructions, processes, and standards to meet the sustainable development targets of member countries.
According to Mr. Phoc, "Environmental auditing is a new area for the Vietnamese audit sector and Vietnam lags behind other countries in the field. This Assembly is a way to share the experience, ideas, processes, and tools the SAV needs to improve its capacity."
The SAV has proposed a Hanoi Declaration which will serve as a guideline for developing the ASOSAI community. The document should illustrate the SAV's long-term vision as ASOSAI chair and guide the ASOSAI in specifying directions, solutions, and actions designed to bring benefits to all ASOSAI members.
Nguồn: vovworld.vn